We are specialists in flooring supply, installation and refinishing.
We are driven by our commitment to create practical and aesthetic value for your home or office.
We supply and use high-quality materials.
Visit our showroom in Trzin, Ljubljana,
where we can sit together to find the best long-term solution for your home or office.
If you are looking for a reliable and trustworthy partner with an eye for detail and aesthetics to carry out your floor installation or restoration project, you have come to the right place.
While we work, you can relax. Our commitment to our clients is to provide high-quality work to the agreed deadlines and the latest trends. We treat every project as our own!
Meet us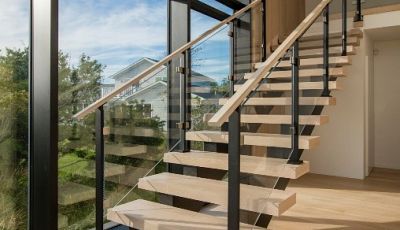 Gradite novo hišo ali načrtujete prenovo doma in iščete primerne notranje stopnice? Notranje stopnice se razlikujejo glede na razpoložljivost prostora, razmerje naklona in število pohodnih ploskev, zato ...
Preberite več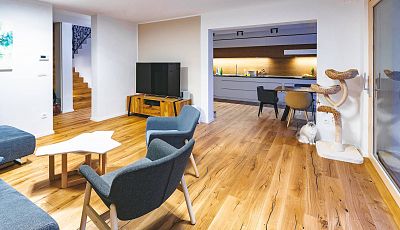 KAKO VZDRŽEVATI OLJENE LESENE TALNE OBLOGE? Dobri skrbniki doma vedo, da oljena lesena tla potrebujejo redno nego. Življenjsko dobo oljene lesene površine boste podaljšali z vzdrževalnim oljem ali oljem ...
Preberite več
Share your email address with us and we will keep you posted on the ideas for pleasant living and our special offers.
Get a 10% discount.
Sign up for our e-newsletter to receive a 10% discount on all floor care and maintenance products. You can claim the reward at our boutique showroom in Trzin, Ljubljana.
Opinions of our customers